Budapest to withdraw bid for 2024 Olympics
Comments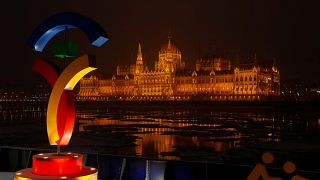 Hungary is set to pull out of the race to hold the 2024 Olympics.
Budapest had been campaigning to host the summer Games in seven years time, but the proposals were met with fierce oppostion from those who said it would be too expensive.
A petition against the bid has gained more than 200,000 signatures, and now the Hungarian Government has advised the country's Olympic Committee to withdraw.
Budapest's city council has agreed, meaning the city's bid is all but over.
The NOlympia campaign, which was started by the left-wing Momentum Movement, argued the money used on hosting the Olympics could be better spent on education, healthcare, housing, transport and social programmes.
Its petition gathered enough signatures to trigger a referendum on the issue, but Budapest's near-certain withdrawal makes that unlikely.
Just two cities now remain in the running for the 2024 games – Los Angeles and Paris.