Theories abound, more arrests in Kim Yong Nam murder mystery
Comments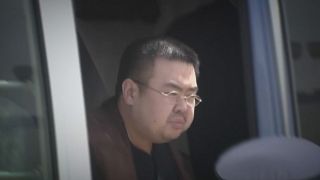 Police in Malaysia have arrested two more people in connection with the murder of the estranged half-brother of North Korean leader Kim Jong Un.
The second detainee was arrested in the early hours local time and was in possession of a Indonesian passport.
5 seconds was all it took to administer poison on #KimJongNam: Reporthttps://t.co/PKu1I9LgA3pic.twitter.com/CwR2UWPqu0

— The Straits Times (@STcom) February 16, 2017
The first suspect, arrested at Kuala Lumpur International Airport on Wednesday, carried Vietnamese travel documents.
The identity, gender and nationality of the third person has yet to be revealed.
What killed Kim Jong Nam? The "chilling history of poison" https://t.co/0ZdEHlyxDvpic.twitter.com/OlnEM7X442

— Jack Board (@JackBoardCNA) February 16, 2017
Kim Jong Nam was apparently assaulted from behind and a fast acting poison administered.
The 46-year-old died in an ambulance on the way to hospital.
S Korean media explains what 'LOL' means, as it was printed in a shirt of one of the suspected murders of Kim Jong Nam pic.twitter.com/GqUQlxb6c4

— Joseph Kim (@josungkim) February 16, 2017
The South Korean secret service says it suspects that the 'hit' was carried out by two female North Korean agents, a theory supported by Washington.
The Chinese see no connection between North Korea and the murder.
There was still no mention of Kim Jong Nam's death in North Korean state media as of Thursday morning though Pyongyang dispatched a diplomatic vehicle to the morgue where the body is being kept.
Authorities say the victim had been at the airport's budget terminal to catch a flight to Macau when he was grabbed from behind, he then reported feeling dizzy to the information desk.
Malaysian police say they are on the lookout for a number of foreign nationals.