By Irene Dominioni Amsterdam is famous for its vibrant, avant-garde cafes, but one of them has a particularly intriguing concept.
By Irene Dominioni
Amsterdam is famous for its vibrant, avant-garde cafes, but one of them has a particularly intriguing concept. What makes it different from all others is that it is based on an alternative economic paradigm, a simple, yet fundamental idea: social trust. Nothing more.
At Trust Amsterdam, you can walk in and sit at the cozy, vintage tables, enjoy unique vegetarian recipes prepared in the open kitchen, and pay…as much as you think your meal was worth. There are no prices on the menu, only a list of fancy and curious names, from Cozy Glory Oats for breakfast to Sparkling Heart as dessert.
Based on an idea conceived by of six people from very different backgrounds, Trust Amsterdam was born as a social experiment promoting "peace of mind". Today, it has been running for three and a half years, and it works: "We only started for ourselves, to prove to each other that we, and the people we met, could exchange something more valuable than money, putting ourselves out there as we are, living a simple, fulfilled and happy life", says Astrid Kersten, co-founder and happily-ever-after volunteer at Trust.
The philosophy of the whole project is somewhere between Buddhism and the hippie culture: "you connect to your heart and let it tell you what to pay. Everyone gives, trusting that there is always enough to go around" the website states. The place is run by volunteers, who have no salary and share the earnings equally among them. They are not in it to make profit. The ultimate objective of the business is people themselves and their own spirit of generosity.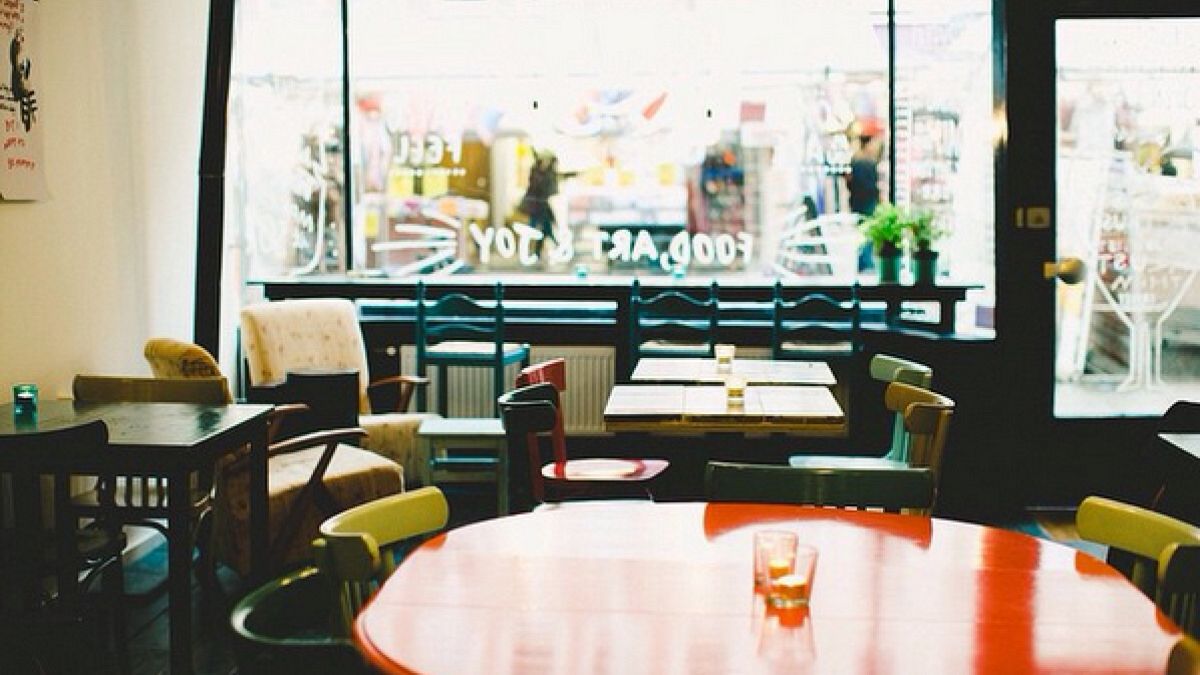 This suggests a realm of possibilities, an alternative to the kind of capitalist economy that has dominated our world for decades, if not centuries. It also presents an opportunity to rethink the basic relationships of the world we live in.
Could this be some kind of more sustainable and fair type of business-making? Is implementing it on a larger scale just a dream? Not according to Rachel Botsman, global authority in the field and author of the book "What's Mine Is Yours: The Rise of Collaborative Consumption". In fact, it is already happening through platforms such as Airbnb and Blablacar, just to mention a couple, which are challenging the principles of the commercial world as we know it.
It's the so-called sharing economy, "an economic system largely based on peer-to-peer marketplaces that depend on the social glue of trust between strangers", according to the definition the expert provides. By renting their apartments, offering a ride and sharing all kinds of goods and services, people are being empowered to save as well as make money from their existing assets. From being just passive consumers, they become micro-entrepreneurs. In the new economy, trust represents by all means a currency: by leading new kinds of economic exchange, it keeps personal relationships, rather than empty transactions, at its core. Botsman addresses it as "a collaborative revolution that will be as significant as the Industrial Revolution".
The assumption underlying the Economy of Trust is that the measurement of people's trustworthiness is their reputation. By providing the opportunity to give feedback to a host or driver, sharing economy platforms contribute to building a community where people are encouraged to be highly reputable for their own convenience and that of others at the same time. Reputation is increasingly playing a bigger role than all other factors when two people engage in an exchange online, thus becoming more valuable than money itself. We get closer to each other. We create a real, human relationship.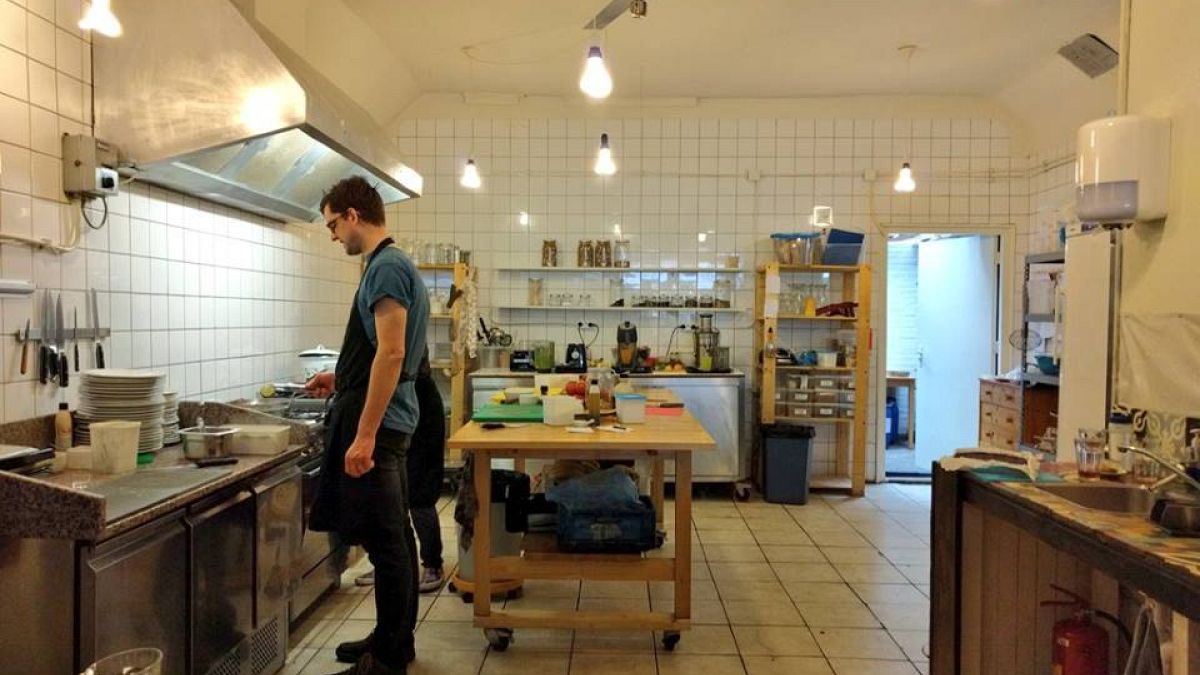 According to Botsman, it is only a matter of time before a Facebook or Google-like search allows to have a complete picture of someone's behaviour on a reputation dashboard. To be sure, this raises a number of privacy issues. Yet, the ability to build, and therefore control, one's own reputation makes it possible to also manage it better and extract more value from it. "Reputation capital could create a massive positive disruption in who has power, trust and influence" says Botsman. It is not only an instrumental gain, but a redefinition of the meaning of money, and therefore, power.
Cafe Trust Amsterdam is the seed of revolution. A substantial change in economic mentality that is increasingly putting people, rather than wealth, at the centre of the world. A further step would be to match the reputational capital principle with the pioneering "pay as you wish" system of Trust Amsterdam: if expanded on a social scale, it could be earth shattering. How exactly to achieve this, is a question that needs to be answered.
Maybe Trust Amsterdam can only thrive in the existing system, as a cheeky but harmless micro-rebellion, instead of a beacon of anti-capitalist light. Still, by stimulating a responsible and trusting environment through a new culture of collaborative consumption, it raises a question about the meaning of "fairness" today. Should the value of a good or service should be established in a price that is the same for everyone? Or would it be a more honest world if people could give and receive proportionally to their own economic capacity? In the world of Cafe Trust, it is up to you to decide.