Which EU country pays the most generous minimum wage?
Comments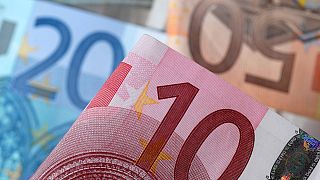 Debt-hit Greece is the only country in the EU that has seen its minimum wage fall over the last decade, new figures have revealed.
It saw its monthly minimum wage drop from 794 euros in 2008, to 684 euros at the beginning of this year, according to latest data from Eurostat.
Greece, one of the main casualties of the global financial meltdown, cut its minimum wage as a condition of its 130 billion-euro rescue package from international lenders.
Elsewhere, Romania and Bulgaria were the biggest winners – they saw their minimum wages double to 275 euros and 235 euros respectively.
The rise, however, is only relative: Bulgaria's wage is still the lowest in the EU.
Luxembourg's is the EU's highest at nearly 2,000 euros a month, more than eight times that of Bulgaria's.
The picture is a little better for eastern Europe when the wages are recalculated to take account of cost of living.
Eurostat says in effect that lifts Bulgaria's monthly minimum wage to 501 euros, and drops Luxembourg's to 1,659 euros.
Six EU countries do not have a minimum wage: Denmark, Italy, Cyprus, Austria, Finland and Sweden.