England - France to kick off Six Nations tournament
Comments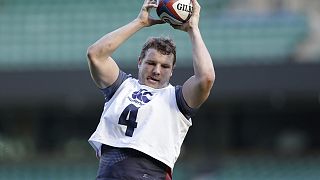 England enter the first match of the new Six Nations tournament, that starts this weekend, with a match against France, and as always it is hard to know which French side will turn up; the indisciplined mob easy to turn over, or the free-running flair-packed sides the French are capable of.
England coach Eddie Jones has some selection worries, and warns despite poor form the French will be no soft touch.
"France have been on the improve steadily under Guy Noves. They have really got their passion back for the game. What we can't afford to do on Saturday is allow them to play with that French flair. We have got to be very disciplined, very rigourous in the way we play early in the game, set the platform for the game. We have got a very strong bench to finish it off for us," he said ahead of the game.
France's last few tournaments have shown just how much the sport has declined as big money has forced professionalism on the bucolic French game, and foreign talent has forced local players out. Turning the tables on the Grand Slam holders and reversing a 14-game unbeaten run is a tall order, but on their day the French can even humble the mighty All-Blacks, so who knows?