Life as an air traffic controller
Comments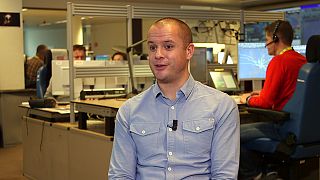 Kevin De Kroes, an air traffic controller at Eurocontrol Maastricht Upper Area Control Centre, tells Euronews about his experience in this challenging career.
De Kroes recounts the tough training period, explains why he became a controller and describes how he copes with the responsibility and stress.
Find out more about becoming an air traffic controller with Eurocontrol.