LGBT activists hold 'Queer Dance Party' outside Mike Pence's house
Comments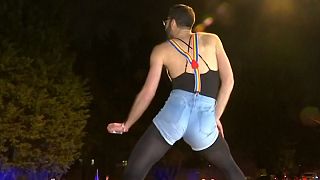 LGBT activists organised a guerrilla protest outside the Vice President-elect Mike Pence's home on January 18.
The "Queer Dance Party", which saw participants dancing with rainbow flags, was organised to protest Pence's stance on gay rights.
The future vice-president of the US was not at his temporary Washington DC home when the party took place.
One protester said she saw the event as a "welcome party" that could show Pence "what the values of this city are".