Whistleblowing: Manning commutation prompts questions about Assange
Comments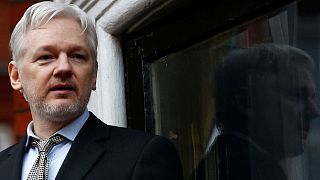 The fate of WikiLeaks founder Julian Assange is in question following the commutation of US whistleblower Chelsea Manning's sentence.
Last week (January, 2017), Assange pledged to agree to extradition to the US from the Ecuadorian embassy in London,
if Washington granted clemency to Manning for passing hundreds of thousands of classified documents to his site.
Will he, or won't he?
But, the lines are blurred.
Assange is confident of winning any fair trial in the US. Obama's DoJ prevented public interest defense & fair jury. https://t.co/Mb6gXlz7QS

— WikiLeaks (@wikileaks) January 17, 2017
Melinda Taylor, a member of Assange's legal team has been quoted as saying he will stand by his word.
She told the Associated Press:
"Everything that he has said he's standing by."
However, Barry Pollack, his US-based attorney reportedly said the commutation of Manning's sentence "was well-short of what was sought," casting doubt on any intention to leave the safety of the embassy in the near future.
"Mr Assange welcomes the announcement that Ms Manning's sentence will be reduced and she will be released in May, but this is well short of what he sought."
Edward Snowden
NSA whistleblower Edward Snowden welcomed the news of Manning's upcoming release.
He fled the US for Hong Kong, before seeking temporary residency in Russia in 2013. The US is seeking to put him on trial for leaking classified documents revealing mass surveillance operations in the US and UK.
However, Russia has now granted him a visa until at least 2020.