Weak pound boosts FTSE 100 to new record high
Comments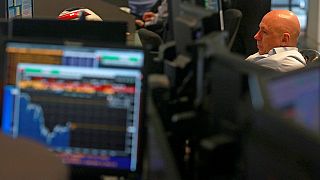 Friday was another standout day for Britain's top share index, taking it to an all-time high.
The FTSE 100 rose 0.6 percent – up 45.44 points at 7337.81 – and ended trading with its 14th consecutive daily gain.
As of Friday it had closed at a new record for 12 sessions. It was the sixth week of gains, which has not happened since June/July 2012.
The weaker pound is a reason why investors are buying shares of British multinational companies as they make much of their revenue outside of the UK.
The pound steadied late on Friday but it remains volatile as investors brace for a speech by Prime Minister Theresa May on Tuesday that will detail her plans for Brexit.
Sterling has fallen almost 20 percent against the dollar since June's Brexit vote and is on course for its fifth week of falls in the last six. Against the euro it has lost 13 percent since June.
The UK's FTSE 100 has set a new record high every day since Christmas. Why? Look no further than the weak pound. https://t.co/ZFJ9TTtEObpic.twitter.com/qho4YOmO2n

— Tyler Davis (@TylerAuggieD) January 12, 2017
A number of short-term focused foreign exchange traders and brokers said sentiment had turned broadly against the pound, pointing to signs of division among government officials and the possible impact of a political crisis in Northern Ireland on the Brexit process.