Italian PM Paolo Gentiloni recovering after heart surgery
Comments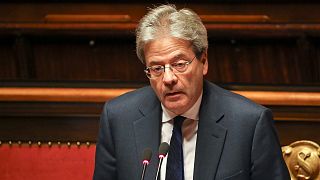 Italy's new prime minister Paolo Gentiloni has undergone emergency heart surgery.
The Italian premier is said to have fallen ill while returning from Paris, after a meeting with French President Francois Hollande on Tuesday.
Gentiloni is now recovering in hospital in Rome and said to be doing well. He underwent an angioplasty, a procedure to unblock obstructed arteries, according to media in Italy.
The 62-year-old only took the reins of power last month following Matteo Renzi's resignation in the wake of Italy's constitutional referendum result.
Gentiloni had been due to fly to London on Thursday to meet his British counterpart Theresa May before falling ill.