South Korean Volkswagen executive jailed over emissions-test cheating scandal
Comments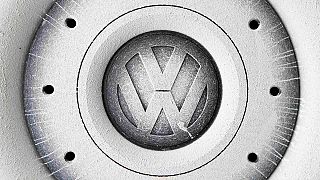 A South Korean court has sentenced a local Volkswagen executive to a year and a half in prison over the emissions-test cheating scandal.
The man, who was identified only by the surname Yun, was convicted of falsifying documents on emissions and noise-level tests in order to get import certificates for vehicles. He was acquitted on another charge of fabricating reports on fuel efficiency due to a lack of evidence.
South Korea has taken a particularly hard line against VW. It has criminal cases pending against executives including Johannes Thammer, the managing director of Audi Volkswagen Korea.
It also suspended sales of 80 models of Volkswagen, Audi and Bentley vehicles, and fined the group.
"Volkswagen has by itself undermined its credibility as a global brand as a result of this crime which has caused grave social and economic damages," the Seoul Central District Court said in a statement, referring to the suspension.