More arrests and warrants issued in Turkey over failed coup
Comments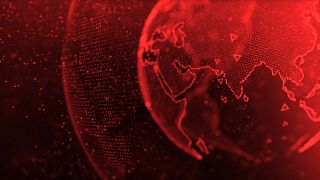 Turkish media report that arrest warrants have been issued for 380 businessman accused of giving financial support to the newtwork of US-based cleric Fethullah Gulen., the man accused of being behind a failed coup last July.
Gulen denies being involved in the coup.
The homes and offices of the accused are expected to be searched.
The news of the warrants came not long after police arrested the chief legal adviser and a former chief executive of Dogan Holding as part of the probe into last year's failed coup.
Erem Turgut Yücel and Yahya Üzdiyen were detained following raids on their offices and homes on Thursday morning.
Dogan Holding which has interests in media, finance, energy and tourism also owns the Hurriyet newspaper and CNN Turk.
Last month another Dogan executive, Barbaros Muratoglu, was remanded in custody after being accused of "aiding a terror group." Dogan Holding itself has not been formally accused of any wrongdoing.
It is all part of an investigation into alleged supporters of US-based cleric Fethullah Gulen. The government refers to the group as the "Gulenist Terror Organisation".
More than 240 people were killed in the failed coup of July last year.
Since then Turkish authorities have detained, sacked or suspended some 120,000 people including soliders, police officers, teachers, judges and journalists, although thousands have since been restored to their posts.