Putin 'very smart', says Trump, as Russia fails to retaliate to US 'hacking' expulsions
Comments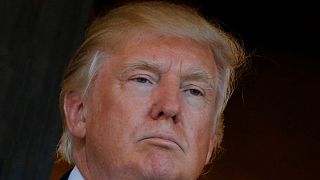 It's goodbye for now for 35 Russian diplomats and their families who on Thursday (December 29) were given 72 hours to leave the US.
Unsubstantiated, unreasonable and very detrimental to bilateral relations.

Russian consulate, San Francisco
US President-elect Donald Trump, who will take office on January 20, 2017, praised Russian President Vladimir Putin for not taking like-for-like action in retaliation.
Great move on delay (by V. Putin) - I always knew he was very smart!

— Donald J. Trump (@realDonaldTrump) December 30, 2016
Those expelled were stationed in Russia's Washington embassy and the consulate in San Francisco, but compounds in Maryland and in New York State have been closed in a row over alleged
Russian hacking relating to the US election.
Sergey Petrov, Consul General of the Russian consulate in San Francisco condemned the move.
"We consider these sanctions completely unsubstantiated, unreasonable and very detrimental to the bilateral relations between two neighbours, between the United States of America and the Russian Federation… they have to pack and leave within hours."
Putin's foreign ministry had reportedly suggested expelling 35 US diplomats from Russia. However, a statement from the Kremlin reads:
"We will not resort to irresponsible 'kitchen' diplomacy but will plan our further steps to restore Russian-US relations based on the policies of the Trump Administration."