Plane hijack must not be repeated says Libya's Transport Minister
Comments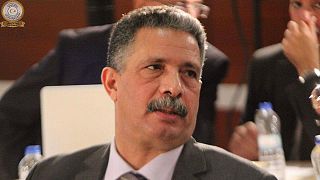 The hijacking of a Libyan Airbus A320 to Malta with 117 people on board has raised questions about air safety in the north African country.
The country has been without an effective stable government since 2011, but the state-owned Afriqiyah Airways has operated normally.
Libya's Transport Minister spoke to euronews by phone:
"What I can confirm to you is that this action was carried out by two people with the intention of obtaining asylum in Malta. The Maltese authorities have the right to take all legal measures against them, according to the law in the country and continue to investigate them.
Yes indeed, it is a security breach at the Libyan airport, and that is a violation of Libya's transport sector, but we see these incidents repeatedly in many countries around the world, even those countries that have a high level of security measures are exposed to such violations and problems.
This incident, of course, leads us to re-evaluate security measures at our airports and tighten them to become better. But this happens in every country in the world and is
not something unique to Libya," said Milad Matouk.