Police "hand back market to people of Berlin"
Comments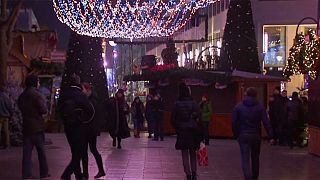 The Christmas market near the Kaiser Wilhelm church in central Berlin where Monday's truck attack took place is to reopen today now forensics have finished their investigations of the site.
The barricades have been removed and a notice has gone up on social media that the police are "handing it back to the people of Berlin".
Across Germany many are trying to get back to some sort of normality, stall holders in other markets in the capital and Munich have already resumed trading.
But attempts to recapture the Christmas spirit will be difficult for some.