China Mobile reveals 4G customer base has reached 510 million
Comments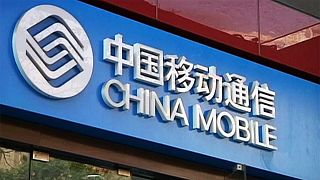 China Mobile has won the prize for the most fourth-generation network customers in 2016.
The Chinese mainland's largest telecom service provider said that – as of last month – it had almost 510 million 4G users.
That is close to a third of the world's total, and is up from 335 million at the start of the year.
The firm has played down concerns about a slowdown in growth, pointing out it has nearly 400 million 2G and 3G customers so the potential demand for 4G is still huge and indeed it is targeting sales of 400 million 4G phones next year.
#Mobile traffic doubled for China Mobile after tariff cut. #4G now 88% of traffic. (Ongoing data collection for the next mobile CiscoVNI</a>.) <a href="https://t.co/Bh4L9X0GNn">pic.twitter.com/Bh4L9X0GNn</a></p>&mdash; Arielle Sumits (ariellesumits) December 14, 2016
In November China Mobile said it had build 1.42 million 4G base stations, a third of all those that exist in the world.