Monte dei Paschi share offer is last ditch attempt to avoid bailout
Comments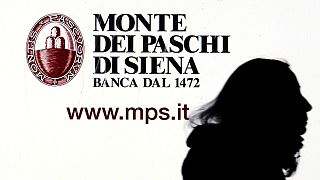 Shares in Italy's Monte dei Paschi suffered further steep falls on Monday as it makes a last-ditch attempt to raise five billion euros by year-end to avoid a state bailout.
The struggling bank is offering new shares for sale this week, but if it doesn't sell enough of them the Italian government will reportedly bail it out.
As Italy's third largest lender Monte dei Paschi is deemed too big to fail – thence the rescue plan.
But under current European state aid rules, the bank's shareholders and bondholders would also have to chip in.
It needs to raise fresh capital because it is carrying so many bad debts.
"The deal will go down as one of humankind's worst business transactions." The roots of the Monte dei Paschi crisis: https://t.co/d4Nqac2ZMm

— Wall Street Journal (@WSJ) December 14, 2016