'Syrian' women thank Russian soldiers in controversial calendar
Comments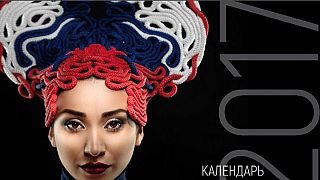 'Syrian' women have been expressing their gratitude to Russia's military in a controversial calendar.
The glossy gifts, which purports to feature a dozen women from cities across war-ravaged Syria, are set to be handed over to Russian soldiers this weekend.
The calendar, which comes as Aleppo's besieged inhabitants have faced weeks of bombardment and food shortages, has been criticised for 'glamorising mass murder'.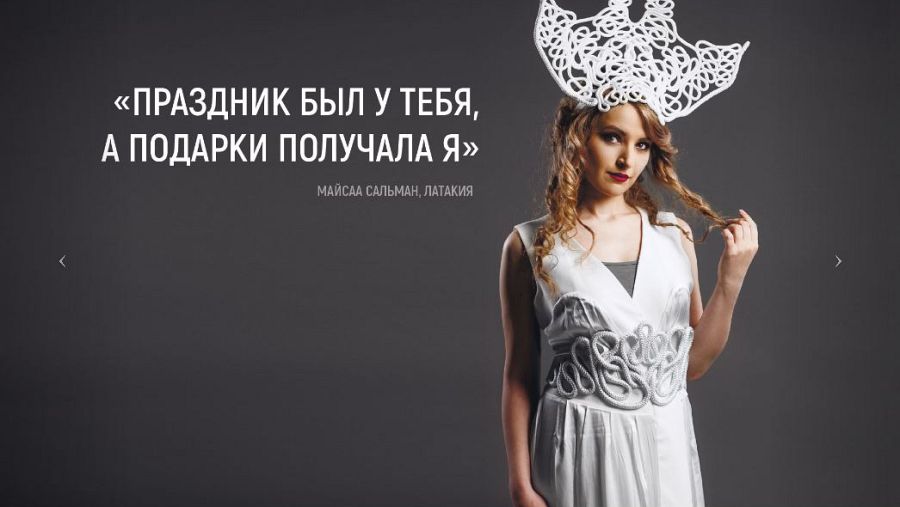 It was your holiday, but the gifts were mine.
The women – all of whom are said to be wearing a traditional Russian headdress – are photographed next to quotes, some of which reference Russia's presence in Syria, while others praise Moscow's military effort.
One, appearing alongside Kamilia Searanim for August 2017, says 'My Palmyra's destiny is in your hands', while another, for December, reads 'I feel confident when my land is under your control'.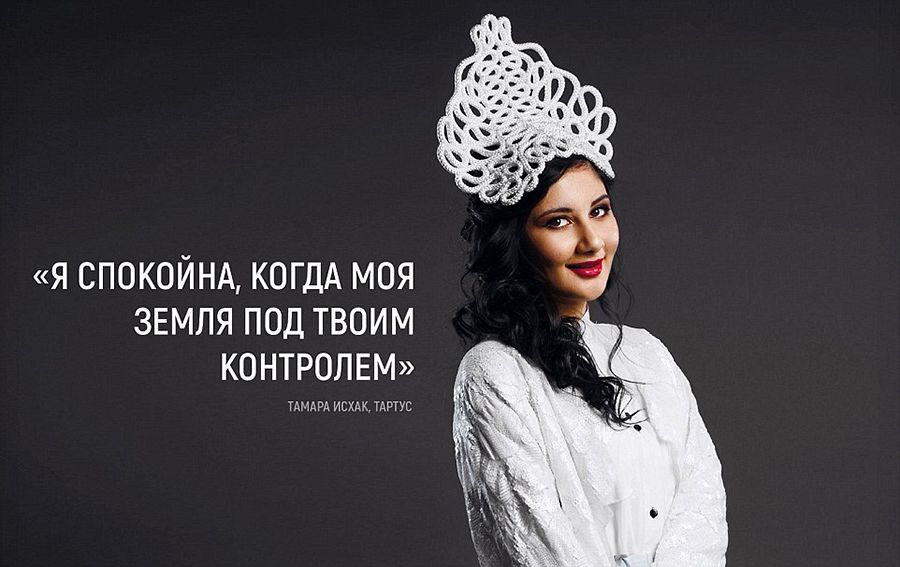 'I feel confident when my land is under your control'
Promotion material released alongside the calendar claimed it was produced by the School of Contemporary Art project, but gave no further details. A footnote suggested the project was funded by a grant from the Russian Union of Youth, which is said to have links to the Kremlin.
Maram Hims, who helped created the calendar, said: "By participating in the creation of the calendar I wanted to say thank you to those who protect my family and loved ones, who are now in my home town of Aleppo. How can I thank the Russian military?"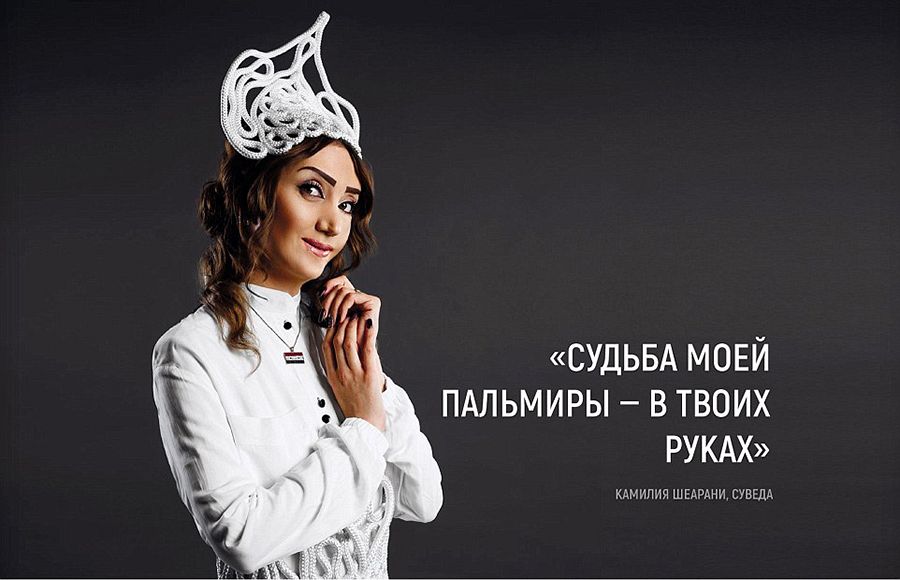 'My Palmyra's destiny is in your hands'
The press release also includes a swipe at media coverage of the Syrian conflict.
"Recently, Western media often refer to the accounts of 'Syrian girls' who write in perfect English about how they suffer daily from the Russian action. But these 'girls' cannot even answer in Arabic on the offers of assistance," the promotional material claimed, adding the 'poignant stories' that have emerged are not written by 'eight-year girls'."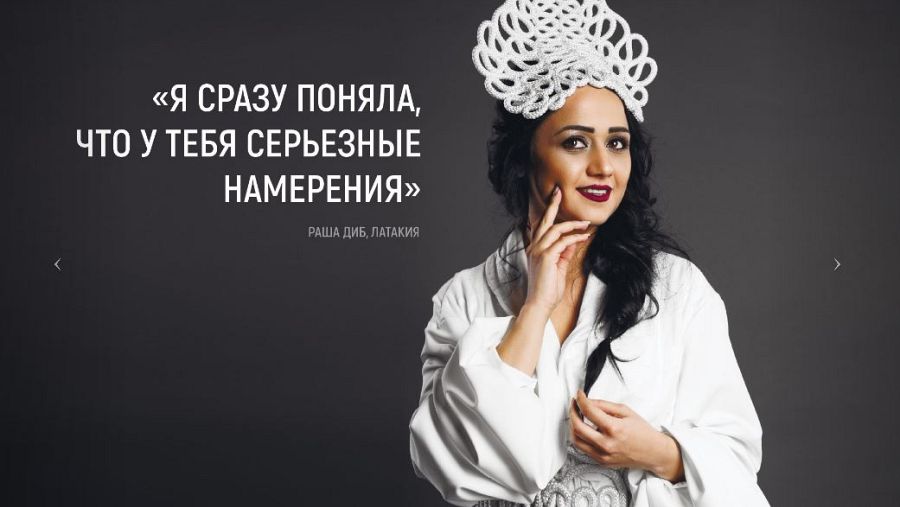 'I realised straight away that your intention were serious'
It comes after the rout of rebels from their ever-shrinking territory in Aleppo sparked a mass flight of terrified civilians and insurgents in bitter weather, a crisis the United Nations said was a 'complete meltdown of humanity'.
The United Nations earlier on Tuesday voiced deep concern about reports it had received of Syrian soldiers and allied Iraqi fighters summarily shooting dead 82 people in recaptured east Aleppo districts. It accused them of 'slaughter'.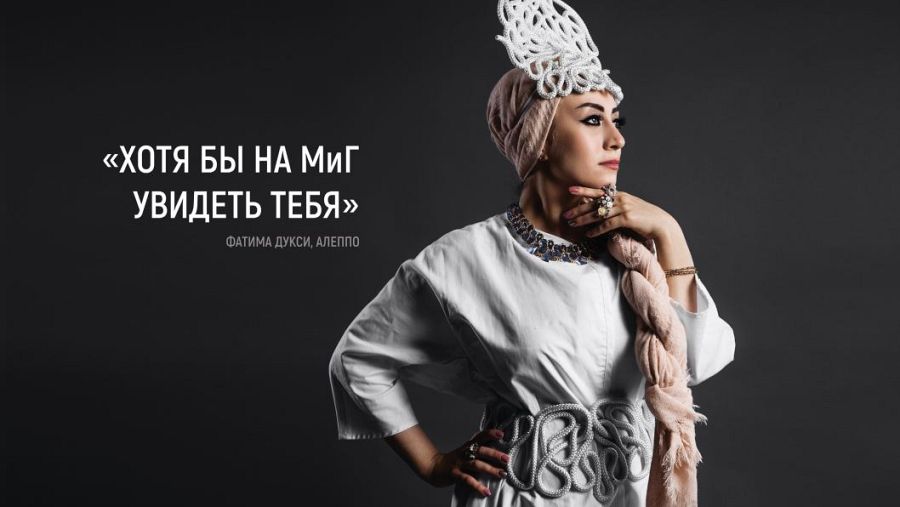 'To see you at least for a moment!'
"They have gone from siege to slaughter," British U.N. ambassador Matthew Rycroft said. "Aleppo will join the ranks of those events in world history that define modern evil, that stain our conscience decades later – Halabja, Rwanda, Srebrenica and now Aleppo," said U.S. ambassador Samantha Power.
The Syrian army has denied carrying out killings or torture among those captured, and its main ally Russia said on Tuesday rebels had 'kept over 100,000 people in east Aleppo as human shields'.
"The fate of my Palmira in your hands" – a page from 2017 Russian Army calendar #Russia#Syria. Glamorization of mass murder pic.twitter.com/VVt1RyOrko

— Fatima Tlis (@fatimatlis) December 16, 2016