Adolf Hitler's parade car is a Mercedes Benz 770k.
Adolf Hitler's parade car is a Mercedes Benz 770k.
Weighing almost 5 tonnes when empty and drained of fuel and water, it is 6 metres long.
Nevertheless it's 8 cylinder engine could take it up to 200 kilometres an hour.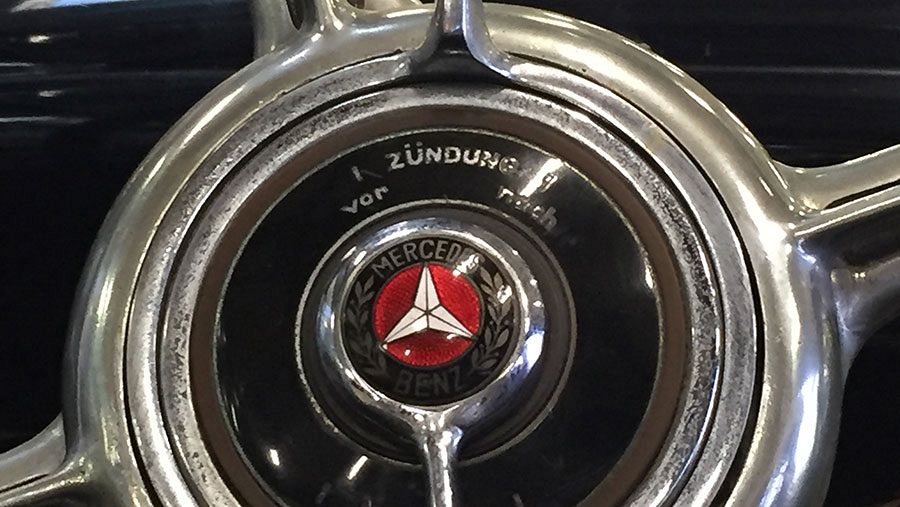 In 1944, when it was delivered to the Nazi government in Berlin, it cost 2 million Reichsmarks, the equivalent of more than 8 million euros today.
This uniquely adapted model was captured by the French 2nd Armoured Division in the Bavarian mountain retreat of the Eagles Nest.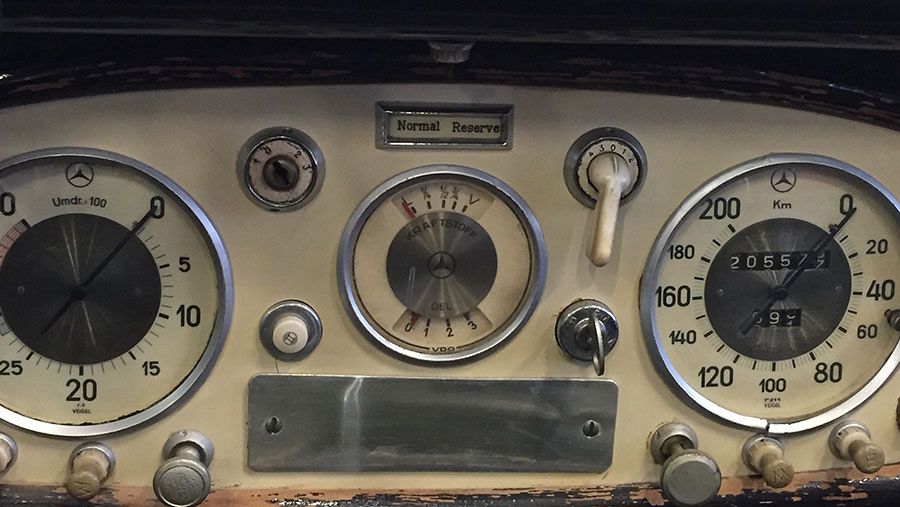 It is completely armoured, with bulletproof body work and windows and even a shield to protect the back of the passengers heads.
An anti-mine plate is built into the floor, the 300-litre fuel tank is the same anti-rupture design used in aircraft, and the tyres are composed of 20 separate cells to withstand puncturing.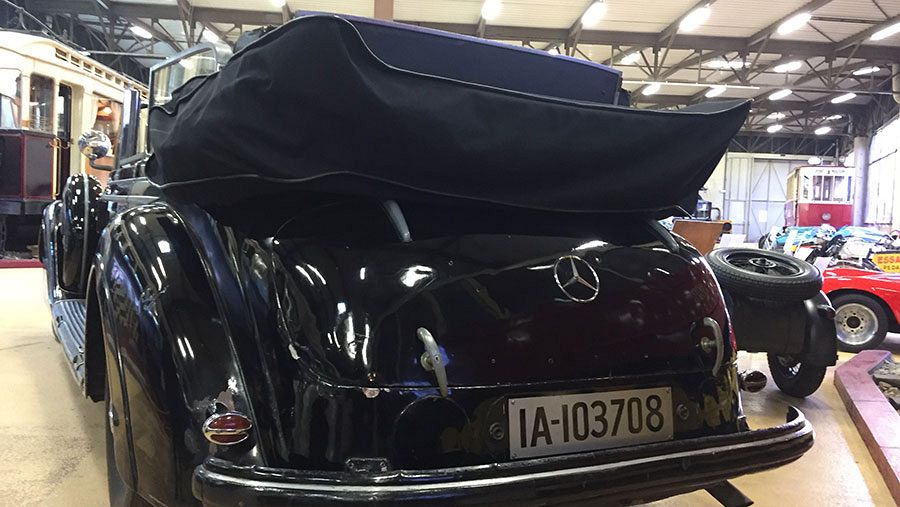 The driver's window bears the marks of machine-gun bullet impacts. It's unclear how these originated, but the most likely theory is that one of the French soldiers who found the car wanted to test the armoured glass.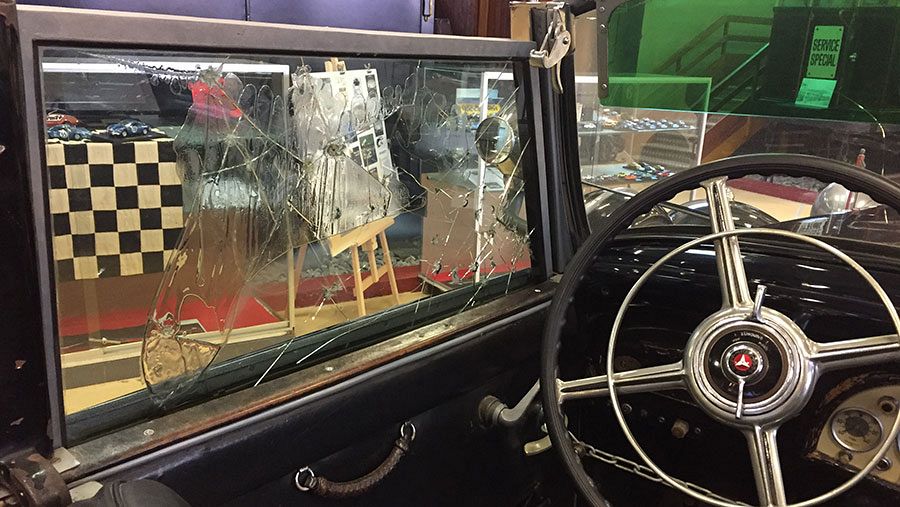 The vehicle does bear slight signs of the creaking state of German industry in the later stages of the war, the door handles, made of sub-standard materials have tarnished, and one snapped off. The locks on the front doors have also broken, meaning they must be held together by a chain to stop them swinging open (at 300 kilogrammes each, the hinges cannot support them for too long).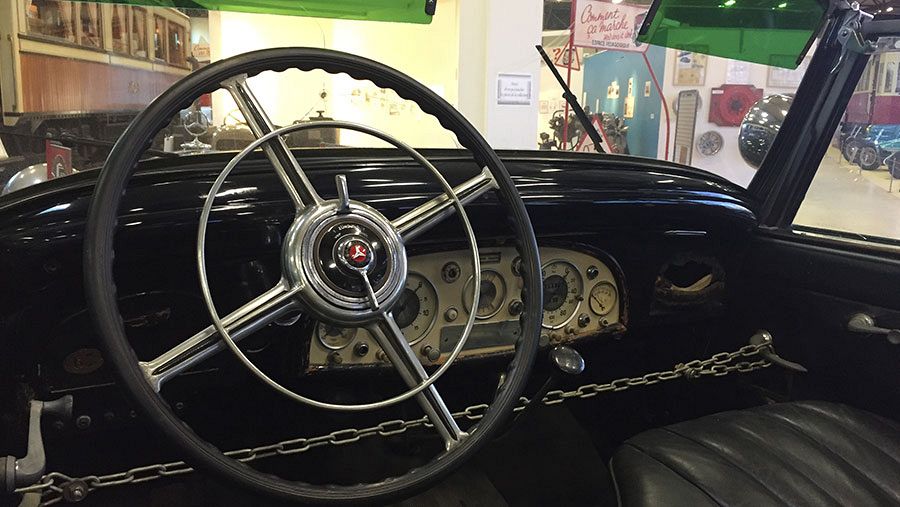 It's not known for certain whether this car was ever used by Hitler himself. Although he is seen in footage using the model, the German government had a number of the cars, all bearing identical number plates.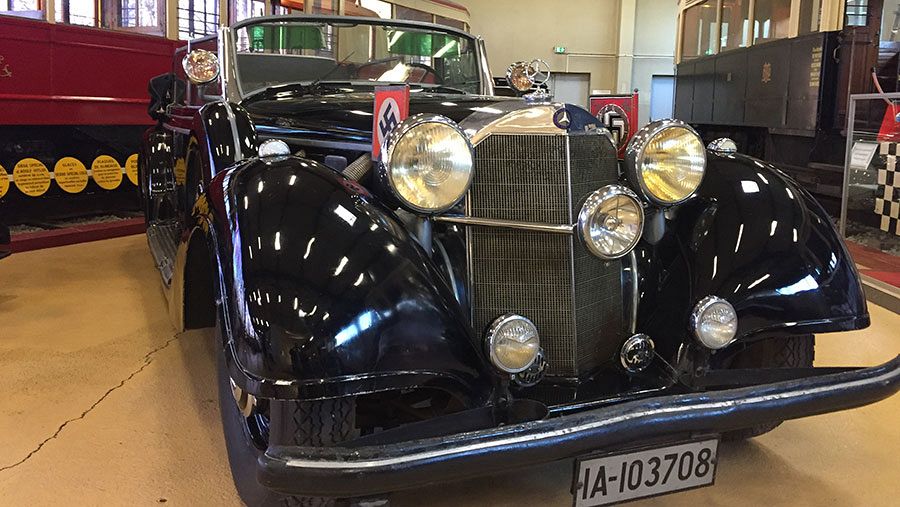 Nevertheless, it has clearly been customised for the Fuhrer to address rallies. A set of rear seats can be retracted to create a platform for speaking and a handrail has been added to the backs of the drivers' seat to allow a standing passenger to support himself while the vehicle is in motion.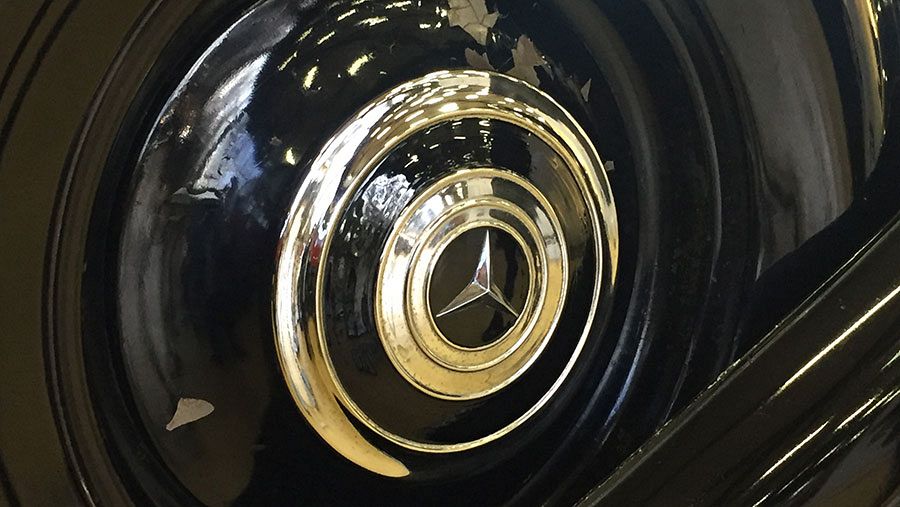 However, the fact that the passenger seat is raised above the driver's is not specific to this model, so rumours that it was to accomodate Hitler's short stature are unfounded. In fact it is a common feature on contemporary Mercedes to allow more room for the driver legs on the pedals.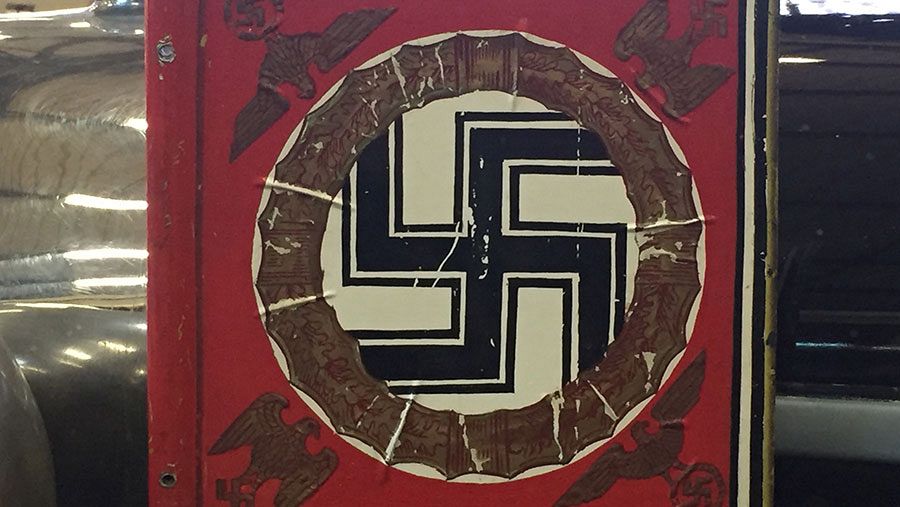 Today's model bears a replica flag of Hitler's personal swastika insignia, but the original headlights have a pattern overlaid that would have identified the car to patrols as belonging to the Nazi leadership.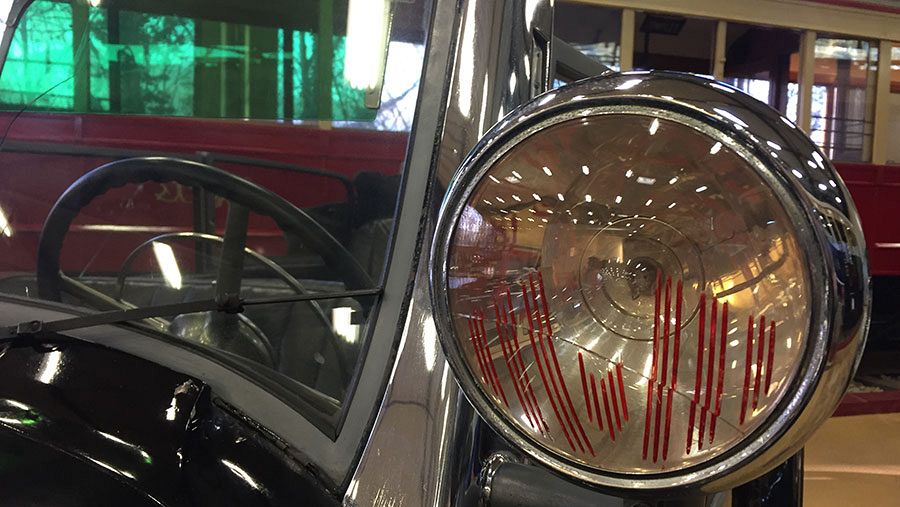 The car is kept in the Henri Malartre museum in Lyon, France.