Italian tourist killed after GPS system leads him into Rio favela
Comments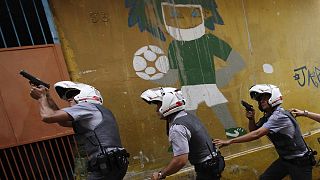 An Italian tourist has been shot dead after mistakenly entering a hillside favela in Rio de Janeiro.
52 year old Roberto Bardella was sightseeing with a companion – both of them on motorcycles – when their GPS navigation system led them into the poor neighbourhood.
Armed bandits opened fire on them, according to police. Bardella died and his friend was released.
The shooting, in the Morro dos Prazeres slum near the scenic hilltop neighbourhood of Santa Teresa, comes as violence in Brazil's best-known city rebounds following a years-long effort to reduce crime before Rio hosted events for the 2014 World Cup and the 2016 Olympics.
An ongoing recession, rising unemployment and drained public security budgets have enabled drug traffickers and other criminal gangs to retake territory in many Rio neighbourhoods, where police had won an upper hand.