Softbank shares soar on US $50-bn investment pledge
Comments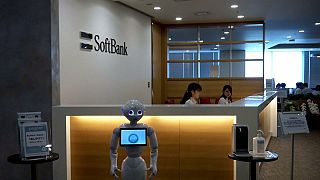 Shares have soared in Softbank, one of Asia's biggest technology firms, after it pledged to invest $50 billion (€46bn) into the United States.
It follows talks between US President-elect Donald Trump and Softbank's billionaire owner Masayoshi Son. Shares in SoftBank jumped 6.2 percent on Wednesday in Tokyo to their highest since August last year.
After their meeting the Japanese group said the investment would create 50,000 new jobs, a move Trump claimed was a direct result of his election win.
The $50 billion investment, announced jointly by Trump and Son in the lobby of the Trump Tower in Manhattan, would come from the $100 billion tech investment fund the head of SoftBank is setting up with Saudi Arabia's sovereign-wealth fund and other potential partners, according to the Wall Street Journal.