'Dozens killed' in airstrikes on ISIL-held town in Iraq
Comments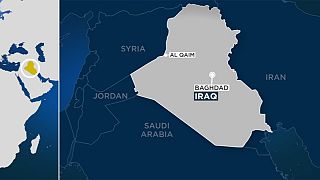 Airstrikes on a town near Iraq's western border with Syria have killed dozens of people, according to Reuters.
The agency quotes two parliamentarians and local hospital sources as saying that women and children were among the victims.
The airstrikes hit a busy market in the town of Qaim in Iraq's Anbar province.
Local hospital sources said 55 civilians were killed, including 12 women and 19 children.
The casualties were also reported by two local politicians, one of whom said some of his relatives were among the victims.
The self-styled Islamic State's news agency Amaq released footage showing what it said was the aftermath of the strikes, which it blamed on Iraq's air force.
Iraqi forces have been waging a campaign to crush ISIL in Mosul, nearly 300 kilometres away.