Fate of asylum-seeking Turkish soldiers remains unclear
Comments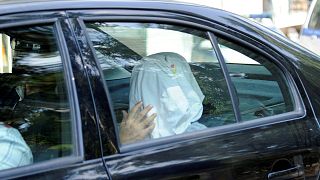 A court in Athens has ruled that three of eight Turkish officers said to be implicated in July's failed coup attempt in Turkey should be extradited back to their home country.
The ruling comes a day after the same court but with different judges rejected extradition requests for three other soldiers.
Two more men are due up in court on Thursday.
Turkey has asked Greece to extradite all eight, alleging that they were involved in the July 16 coup attempt and has called them traitors. They all deny involvement in the attempt to oust President Recep Tayyip Erdogan.
The Greek Appeals Court ruled on Tuesday (Dec 6) that the three soldiers should be returned to Turkey to stand trial for three of the four crimes it accuses them of – attempting to abrogate the constitution, attempting to dissolve parliament, and seizing a helicopter using violent means – but not for attempting to assassinate Erdogan, the officials said.
All eight men are said to be suffering from stress according to their Greek lawyer Stavroula Tomara.
"Unfortunately they feel very tired, psychologically they are feeling depressed. They don't think they should be held in custody (also), as this affects their psychology. Some of them are on the verge of giving up hope."
The eight military personal fled to Greece in a helicopter in the hours after the coup attempt. They are claiming political asylum, saying they fear for their lives in Turkey.
Following events last July tens of thousands of people from every level of Turkish society have been purged from their jobs, including military officers, government officials and school and university teachers.
Greece'a Supreme Court must make the final ruling on all eight Turkish soldiers within the next few days.