Russian athletes remain suspended
Comments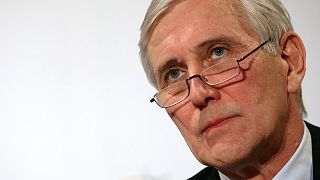 The IAAF has voted to extend Russia's ban from international athletics competitions for state-sponsored doping.
The Russian Federation was banned in November 2015 after an independent World Anti-Doping Agency probe exposed state-sponsored doping on a massive scale.
The suspension was upheld earlier this year, ruling almost all Russian track and field athletes out of the Rio Olympics. They are now set to also miss March's European Indoors in Belgrade.
The IAAF Council, voting under the presidency of Sebastian Coe, was unanimous in its decision to uphold the suspension despite Russia's President Vladimir Putin recently approving a law making sports doping a criminal offence.
"Every cloud has a silver lining," said the Russian President. "We now have the opportunity to create the most advanced system for fighting this evil. The new national anti-doping program will be ready by the beginning of next year."
Accusations of state-run doping were contained in a report by Canadian law professor Richard McLaren commissioned by WADA and released in July just before the Rio Games. A new report on Russian sport is to be released on December 9.
Presidential Address to the Federal Assemblyhttps://t.co/giJZwJ1fuppic.twitter.com/FFFuyPNS5x

— Vladimir Putin (@PutinRF_Eng) December 1, 2016