The Swiss reject rapid phase-out of nuclear power
Comments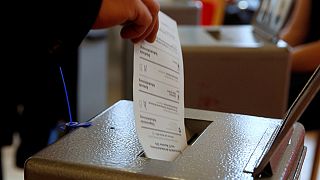 The swiss have rejected the Green Party's initiative to speed up the phasing out of the country's nuclear power plants by 54.2% in a nationwide referendum.
Only six out of the country's 26 Cantons in predominantly French-speaking areas came out in favour of the proposal.
The country's five nuclear plants currently provide around 35% of its electricity with almost two-thirds coming from hydroelectric power thanks to the alps.
"TheAtlantic</a>: Swiss voters reject swift nuclear power phase-out <a href="https://t.co/tcjS6aJ0D4">https://t.co/tcjS6aJ0D4</a> <a href="https://t.co/LRVRyDZ8NT">pic.twitter.com/LRVRyDZ8NT</a>"<a href="https://twitter.com/TalkNuclear">talknuclear

— ted gruetzner (@ProfcTed) November 27, 2016
The movement to speed up the phase out was born in the wake of the Fukushima disaster in Japan, when Germany eliminated 40% of its nuclear reactors.
'No' supporters argued that the early closure would simply mean that Switzerland would be more reliant on imported fossil fuels and nuclear power from France.
The Swiss government said that the initiative would have left insufficient time for the development of solar and wind alternatives.
A yes vote would have seen the reactors Muehleberg and Beznau I and II closed next year, followed by Goesgen in 2024 and Leibstadt in 2029.
Now the plants will be able to operate according to their owner's commercial plans pending approval from safety regulators. Some will now likely continue operating until they are over 60 years old in the 2030s and 2040s.