Polls open in France to choose centre-right's presidential candidate, likely to oppose Le Pen
Comments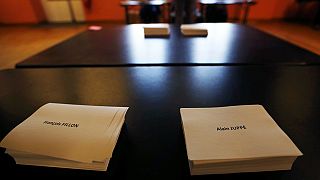 The polls are open in France to decide the centre-right's candidate for the presidency, with the winner likely to oppose the far-right candidate Marine Le Pen in May.
Two former prime ministers are going head-to-head for the second round of the conservative primaries.
Opinion polls put Francois Fillon (62) in pole position after taking his challenger Alain Juppe (71) by surprise, surging well past him in the first round.
Fillon has laid out a radical economic reform plan to 'halt the decline of France' which include cutting half a million public sector jobs and scrapping the 35 hour working week. Measures which his rival Juppe, calls 'brutal' and 'unworkable'.
With the surprise win from Fillon in the first round, another upset could be in store when the results come in.
Fillon vs Juppe
Who are the two men vying for the top job?
Francois Fillon
Born in Mans, 4 March 1954
Grew up in a strict Catholic family
A French lawyer and politician he was elected mayor of Sable at the age of 27 and served as prime minister under Nicolas Sarkozy from 2007-2012
Dubbed the French 'Thatcher' for his admiration of the 'iron lady'
A father to five children, he lives with his Welsh wife Penelope in a 12th century castle

Alain Juppe

Born 1945, Mont-de-Marsan
Mayor of Bordeaux 2006 to present
Prime Minister from 1995-1997 under Jacques Chirac
A moderate campaigning on a 'happy identity' platform
Found guilty of corruption in 2008, sentenced to 14 months in prison and one year bar from holding public office.
Father to three children, lives with his journalist wife in Bordeaux