UK growth remains firm despite Brexit vote
Comments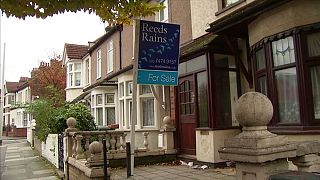 A new survey suggests Britain's economic optimism is holding steady in the wake of the Brexit vote.
Figures from the Office for National Statistics show consumers and businesses increased their spending in the third quarter by 0.7 and 0.9 percent respectively.
Growth overall was unrevised at 0.5 percent, with trade providing the strongest contribution. The report covers the first full quarter of GDP since the country sent shockwaves through financial markets by voting to leave the European Union.
Meanwhile, the average cost of a home in London is more than 14 times average earnings – the highest level on record, according to a new report by property consultancy firm Hometrack
Oxford and Cambridge are not far behind, the company's latest index of city prices indicates, with house prices at 13.5 and 13.6 times local earnings.