Nazi sympathiser Thomas Mair guilty of murdering British MP Jo Cox
Comments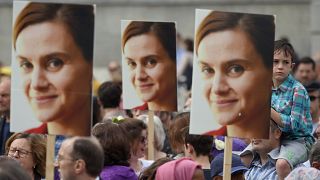 Thomas Mair, a white supremacist, has been found guilty of killing British MP and mother of two Jo Cox.
Cox, 41, was shot dead in north east England while campaigning for the UK to remain inside the EU in a referendum the next week.
As he shot and then repeatedly stabbed the MP from the opposition Labour Party, Mair was heard to shout "Britain First".
Subsequent searches of his home revealed he was an ardent collector of literature about the German Nazi party, South Africa's Apartheid regime and white supremacists in the US.
Mair was sentenced to a whole life term, meaning he may never leave jail.
The jury in the case were not asked to decide why 53-year-old Mair had killed Cox, who was known for her support for overseas aid.