What makes Chile a truly unique travel destination?
Comments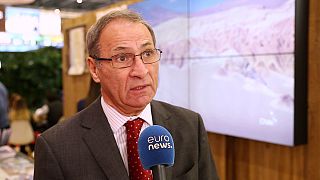 At the World Travel Market 2016 in London, the leading event for the global travel industry, euronews spoke to Rolando Drago, Ambassador of Chile to the UK, about what makes his country a truly unique travel destination.
We have, as you know a long country, 4,000 km from the North to the South. So we have a beautiful desert in the North, we have mountains in the center of the country, we have lakes in the South, we have the Antarctic territory also in Chile and we have the most beautiful sky in the North of the country where people can watch the stars and also our food, the wine, the beaches, there are beautiful places to visit.