Belgian court agrees to eventual extradition to France of terror suspect
Comments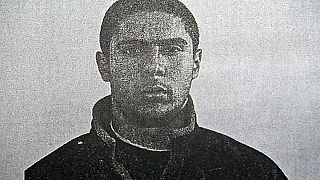 A Belgian court has given the go ahead for the eventual extradition of terrorism suspect Mehdi Nemmouche to France where he is also wanted on charges of terrorism and kidnapping.
The 31-year-old French national is suspected of killing four people at the Jewish Museum in Brussels in May 2014.
But he is also wanted by investigators in Paris, and Belgian judges have agreed he can be sent back to France when his trial in Brussels is over.
Nemmouche is suspected by Paris of being among the men who captured four French journalists who were held hostage in Syria.
The reporters were released in April 2014 after more than 10 months in captivity.
Nemmouche was known to have fought alongside ISIL militants in Syria.