Leading Koran preacher accused of abusing young boys
Comments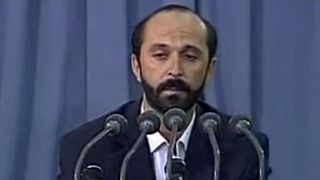 A well-known reciter of the Koran and teacher of Islam in Iran is facing a possible death sentence after he was accused of sexually abusing several of his students.
Saeed Tusi has recited the Koran at several state events, including those attended by Supreme Leader Ayatollah Ali Khamenei.
But according to Mohseni Ejei, a judiciary spokesman, four people have come forward with allegations against the 46-year-old.
Ejel said Tusi was being investigated for encouraging moral corruption.
He added that a religious and experienced judge is looking at the case.
One of the plaintiffs claimed Tusi twice abused him five or six years ago when he was 12 or 13, according to a report on the BBC
He alleged that he went to see the teacher because he he thought that "Koran experts such as Tusi" could be a stepping stone to success.
But after being asked unusual questions about puberty, he say Tusi used the warm weather as a ruse to take him to a public bath and sexually abuse him there.
"He did some things that are so shameful that I can't say," the teenager told the BBC.
He went on to say he and others have provided the court with plentiful evidence to back up their allegations, including "two repentance letters" signed by the accused along with text messages.
Tusi has denied the allegations which, he claims, are actions "incompatible with chastity".
He said he was prepared to take legal steps to preserve his reputation and overcome this "divine test".