BP hit worse than Shell by low oil prices
Comments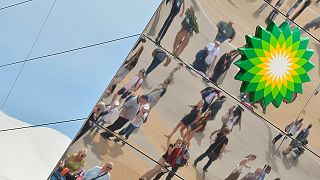 Lower oil prices continue to hit energy companies' profits.
BP's latest quarterly earnings were almost halved from the same period last year at $933 million (845 million euros) down from $1.8 billion a year earlier.
Its shares fell as investors noted it had benefited from a one-off tax gain, meaning its longer-term profits and ability to pay dividends to shareholders could still be at risk.
ICYMI The key facts of #BPresults for 3Q 2016 https://t.co/exsXO9YKPP#BP$BPpic.twitter.com/qzvdENvhOh

— BP (@BP_plc) November 1, 2016
Reporting at the same time Shell announced its highest profit in five quarters – up 18 percent at $2.8 billion (2.54 billion euros) – thanks to cash generated by BG Group, which it bought in February.
The Anglo-Dutch company, which acquired rival BG for $54 billion, had been under pressure to cut costs after second quarter earnings came in around 50 percent below forecasts.
Van Beurden: "The integration of Shell and BG is now essentially done and has been completed well ahead of plan." #ShellResults

— Shell (@Shell) November 1, 2016
Adapting
Both companies said they were well on the way to adapting to the dramatically lower price of crude since June 2014.
Shell's Chief Executive Officer Ben van Beurden said the oil sector had yet to emerge from troubled waters, but huge cost savings meant oil majors were getting closer to balancing their operations at today's oil prices of around $50 a barrel.
The prospects for an oil price recovery are still unclear, van Beurden said, despite attempts by OPEC and other producers to agree a deal to limit output and reduce the global glut which has pushed oil prices down by 50 percent since June 2014.
"Lower oil prices continue to be a significant challenge across the business, and the outlook remains uncertain," van Beurden said.
BP Chief Financial Officer Brian Gilvary said it was on track to rebalance cash flows next year at $50 to $55 a barrel and its future focus areas would include Russia and areas where it could bring technology to bear.
"This allow us to sustain our dividend whilst still investing enough to grow long term," he said.
Shell and BP have performed similarly and are struggling to balance books. But Shell is the braver bet, mahargbf</a> at <a href="https://t.co/Cqi6pYCrnG">https://t.co/Cqi6pYCrnG</a> <a href="https://t.co/rmXPiHNrss">pic.twitter.com/rmXPiHNrss</a></p>&mdash; ReutersBreakingviews (Breakingviews) November 1, 2016
Along with the rest of the industry they have slashed spending, scrapped new projects, cut tens of thousands of jobs, renegotiated supply contracts and borrowed more.
However continued uncertainty over prices will test their ability to invest for future growth and retain the relatively large dividends expected by their shareholders.
BP, Shell concur supply and demand are already balanced https://t.co/Au8hGXFi7P

— Argus Media (@ArgusMedia) November 1, 2016