Rajoy's wait is over, but his room for manoeuvre limited
Comments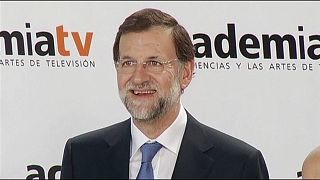 With an end to Spain's political deadlock, at long last the Conservative Prime Minister Mariano Rajoy can get to work once again.
But, tough challenges lie ahead for the leader. The country is in the midst of an economic crisis that Rajoy made a campaign pledge to ease, and voters won't accept anything less than they were promised.
Austerity measures have been put in place to drag the country out of decline and reduce unemployment which reached an unprecedented 21.3 percent in 2011.
Rajoy first took power in the same year, and forced home the point that the country was in dire need of money. He explained that financial entities needed to recover so that investors can do what they do best – "invest and create jobs".
Not an easy first term
The government was rocked in 2013 by a major corruption scandal, however, when documents purporting to show the illegal financing of Rajoy's People's Party, although the Prime Minister adamantly denies the allegations.
Rajoy was accused of receiving some 25,000 euros a year from the Luis Barcenas, the party's former treasurer, something the leader said "never" happened, insisting that the allegations were "lies".
Nonetheless, the scandal took its toll and last December's General Election saw the People's Party punished by voters, losing its overall majority in Parliament.
Coalition attempts failed
Rajoy was forced to seek a coalition with another party, he extended the olive branch to his opponents but they weren't biting.
Queue Pedro Sanchez, leader of the opposition. Rajoy's decline in popularity presented a chance to the Socialist Workers' Party leader, but he failed to secure enough votes.
Pedro Sanchez, leader of the opposition, then had a chance to seize power. Rajoy's decline in popularity presented a chance to the Socialist workers' party leader, but he failed to secure enough votes.
In December, he gained 90 seats – far less that the 100 he said was the least he was expecting.
Tensions continue
So the deadlock remained unbroken. A second vote was held in June this year, although that too would prove inconclusive and again saw a drop in votes for the Socialist Workers' Party.
The Prime Minister went from electoral disaster to electoral disaster.
In September he sought the permission to form a minority government but this was denied.
End, at last, to political limbo
Finally, Rajoy managed to form a coalition as warring parties struck a deal.
However, Rajoy's second term is sure to be full of obstacles to be overcome.
One problem faced by Rajoy is the question of Catalonia. He dismissed the notion of an Independence Referendum for the region, considered illegal by the constitutional court.
"Catalonia will not be independent. It won't happen," he said. "I would also like to insist that Catalonia is also not going to leave Europe, which is what is being put to the people of Catalonia."
With Spain at last with an incumbent leader, the government can finally get to work. But Mariano Rajoy is preparing for a difficult term. He will soon negotiate the state budget, but is under intense pressure from Brussels to reduce the public deficit.