Thai government calls on Google to take down content insulting monarchy
Comments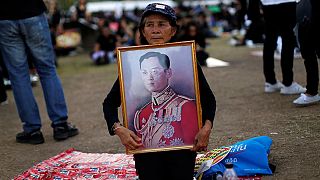 US internet giant Google has agreed to help remove content insulting Thailand's monarchy.
It follows pressure from hardline royalists in the country demanding action to take down material deemed offensive on Google's subsidiary, You Tube, following King Bhumibol Adulyadej's death earlier this month.
Google says it will follow existing policies on content removal.
Thailand's Deputy Prime Minister Prajin Juntong said more than 100 items insulting the monarchy had been found on the US internet firms services.
The Asian country has some of the strictest lese majeste laws in the world. Its military government has said it is tracking individuals suspected of insulting the monarchy and will ask countries to extradite them.