Ecuador says it cut Julian Assange's internet access
Comments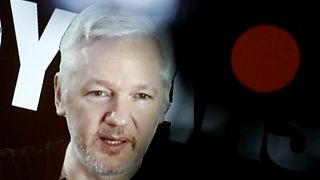 Ecuador's government has confirmed it had temporarily cut internet access for WikiLeaks founder Julian Assange.
The move followed a raft of leaked emails published by WikiLeaks, including the recent emails from the account of Hillary Clinton's campaign adviser John Podesta.
In a statement Ecuadorian officials said they had taken the action believing Assange was using the internet to interfere with the US presidential election.
Official Communiqué | Ecuador respects the principle of non-intervention in the internal affairs of other states ➡️https://t.co/4F7R5Iktsdpic.twitter.com/5FtbLViMEo

— Foreign Affairs Ec (@MFAEcuador) October 18, 2016
Assange who has sought asylum in the Ecuadorian embassy since 2012, to avoid extradition over sex assault allegations, found that he had lost connectivity on Sunday. Ecuador's government denied it had acted as a result of US pressure and said it was merely respecting the principle of non-intervention.
WikiLeaks, the whistleblowing site, responded saying the actions of Ecuador's government would not prevent it from carrying out its journalistic activities.
Ecuador cuts internet of Julian Assange, WikiLeaks' founder https://t.co/fJLZ60aE3W

— The New York Times (@nytimes) October 19, 2016