Fears for the health of Thai king Bhumibol Adulyadej
Comments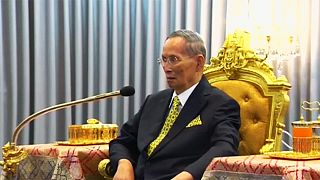 The health of the king of Thailand, Bhumibol Adulyadej, is said to be 'unstable' after the 88-year-old suffered a drop in blood pressure while being prepared for haemodialysis, a treatment for kidney failure.
King Bhumibol Adulyadej
Wishing swift and complete recovery. pic.twitter.com/3uVexIQBF2

— Kanak Mani Dixit (@KanakManiDixit) October 10, 2016
In #Thailand palace officials have said that the #health of King Bhumibol #Adulyadej is 'not stable' pic.twitter.com/zAGc0aFtdg

— Raddington Group (@RaddingtonGroup) October 10, 2016
The king has been ill for some time and has spent most of the year in hospital and is rarely seen in public.