Brexit vote fears hit UK business sentiment
Comments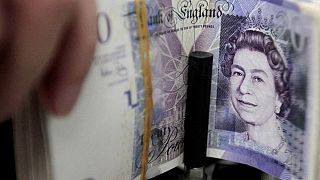 In the UK, the latest business surveys seem to show the economy losing steam.
The slowdown in services is concerning because it obviously is the dominant sector in the UK economy

Acting Director General, British Chambers of Commerce
The British Chambers of Commerce (BCC) – having quizzed the bosses of 7,000 companies – said confidence about investment and hiring workers is at its lowest in four years, following the vote to leave the European Union.
The services sector is particularly suffering. "The slowdown in services is concerning because it obviously is the dominant sector in the UK economy," Adam Marshall, the BCC's acting director general said.
Full details here
Nice coverage of britishchambers</a> survey in <a href="https://twitter.com/telebusiness">telebusiness by Tim_Wallace</a> <a href="https://t.co/IEDq79HKYj">pic.twitter.com/IEDq79HKYj</a></p>&mdash; BCC (britishchambers) October 10, 2016
Separately, chief financial officers in major British firms reported only a partial rebound in business morale after a post-Brexit vote nosedive, accountants Deloitte reported.
The Deloitte survey, conducted at 124 large firms between September 12th and 16th, showed the outlook for capital expenditure and hiring improved in the third quarter from the previous finance officers' poll taken in the immediate aftermath of the Brexit vote.
But the rebound was small.
"Brexit continues to loom large for the UK corporate sector," Deloitte chief economist Ian Stewart said.
More details here
88% of CFOs say their business faces high uncertainty according to Deloitte's latest #CFOSurveyhttps://t.co/j03k0rW2nJ

— Deloitte UK (@DeloitteUK) October 10, 2016
The surveys will heighten concerns about the longer-term effects on Britain's economy.
Businesses also expressed worries about the weakness of the pound. That has boosted exports in the short term but is pushing up the costs of energy and imported raw materials .
Sterling was relatively steady on Monday after last week's flash crash – the exact cause of which is still unknown – but the pound remains near its lowest in 31 years against the dollar and foreign exchange experts predict it will fall further.
"I believe that sterling should eventually go lower. How much lower though? I don't think we will get below the $1.15 to $1.18 level we saw a few days ago in the near-term," said Brian Tomlinson, an Allianz senior fixed-income portfolio manager.
Asked about the flash crash, a spokesman for British Prime Minister Theresa May didn't seem too concerned saying it is in the nature of financial markets that prices go up and down.