Then there were 10: Apple Pay launched in Russia
Comments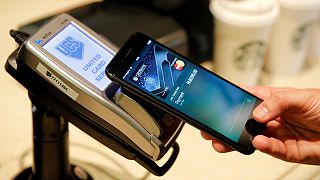 Russia is the latest place to get Apple's contactless payment service where consumers tap their iPhone over payment terminals to buy goods and services.
That brings to 10 the number of countries where it works – the United States, Canada, China, Britain, France, Switzerland, Australia, Hong Kong and Singapore.
The service was first launched in 2014 and will initially operate in Russia with partners Sberbank and Mastercard.
Apple Pay launches in Russia with support for Mastercard and one bank https://t.co/y22CZdAbx7pic.twitter.com/fbprdyxKwz

— iPhone News (@iPhone_News) October 4, 2016
Apple has been increasing its market share of smartphones sold in Russia reportedly to more than 10 percent.
Samsung sells about twice as many smartphones there and launched its pay system in Russia last month, bringing to nine the number of countries where it is available.
Apple claims that three out of four of all contactless payments made in the United States use its service.
Japan and New Zealand are reportedly going to get Apple Pay soon, with rumours that Taiwan and Kenya could follow.