Turkish police arrest brother of Fethullah Gülen in coup crackdown
Comments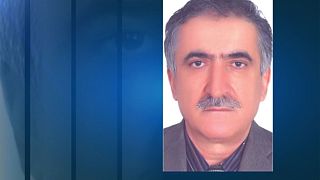 Turkish police have arrested the brother of US-based cleric Fethullah Gülen. Kutbettin Gülen was detained during a raide in Izmir province at a relative's house after a tip off. According to state-run media he has been accused of being "a member of an armed terrorist group".
His brother Fethullah Gülen is considered by the government to be the mastermind behind the failed coup in July. Ankara has requested his extradition.
Gülen denies any involvement.
Since the coup attempt any individuals or groups believed to have links to Fethullah Gülen have been detained. Two of his nephews were arrested in July.
Tens of thousands of people from every level of society have also been purged from their jobs, including senior military officers, government officials and school teachers.