Netherlands bank ING to cut 7,000 jobs in digital quest
Comments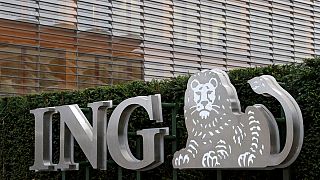 Fewer people and more technology – that is the plan just announced by ING.
You have to announce these programmes and these intentions at a time when you can afford them

ING's chief executive
The largest financial services company in the Netherlands is getting rid of 7,000 positions.
It is investing in digital platforms in preference to humans to make annual savings of 900 million euros by 2021.
ING blamed the cost of increasing regulation and profits being hit by low interest rates.
ING swipes at regulation and rates as it cuts thousands of jobs https://t.co/YUMJmJYE2F

— Financial Times (@FinancialTimes) October 3, 2016
The plan was criticised by workers representatives. Ike Wiersinga of the Dutch CNV union said: "I don't think this was the intention of the (government) when it kept ING afloat with bailout money."
It is just the latest in a series of layoffs announced by financial companies recently in Europe.
Jasper Lawler, Markets Analyst with CMC Markets said: "Cutting jobs in the West, and to some extent shifting jobs to lower cost areas, is all just part of a cost saving exercise in this era of low interest rates which compresses the ability of financial firms to make returns on investments and for banks to get any return on lending."
"You have to announce these programmes and these intentions at a time when you can afford them," CEO Ralph Hamers told reporters on a conference call. "We're strong right now, we have good results, we are growing and you have to do the repairs then, and not when you don't have any choice anymore."
European banks cutting 20,000 jobs as ING joins Commerzbank, ABNhttps://t.co/gRs98qKqer via MacarenaMunozM</a> <a href="https://t.co/8KVOeg2PKY">pic.twitter.com/8KVOeg2PKY</a></p>&mdash; Bloomberg Markets (markets) October 3, 2016
ING said it would invest 800 million euros in its technology platform, to be rolled out over the next five years in Spain, Italy, France, Austria and the Czech Republic where it will look to to grow through online banking with few physical offices
The ING plan comes hard on the heels of Germany's second largest lender Commerzbank slashing 9,600 jobs as part of efforts to boost earnings.
Its larger rival Deutsche Bank is also reportedly about to announce a further 1,000 layoffs on top of the 9,000 announced in October 2015.
Spain's Banco Popular Espanol is to reduce its payroll by 3,000 and ABN Amro is planning 1,375 job cuts by 2020.