Swiss vote to beef up government surveillance powers
Comments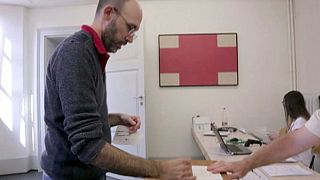 Voters in Switzerland have approved a draft law to beef up surveillance powers in the alpine country.
Swiss vote to give unprecedented surveillance powers to spy agencies https://t.co/EVLjAW9O7R

— intelNews.org (@intelNewsOrg) September 26, 2016
More than 65 percent of voters agreed to the proposal. It would give Swiss intelligence agencies a green light to tap phones, snoop on email and deploy hidden cameras and bugs if authorised by a court, the defence ministry and the cabinet.
"The new law gives Switzerland modern tools to respond to current threats," Swss Defence Minister Guy Parmelin said. "For example dealing with the fight against terrorism, against espionage, attacks on sensitive infrastructure or to fight against trafficking with chemical or biological weapons."
---
Ticino, the Italian-speaking region in the south of Switzerland, has voted to give residents priority in the labour market.
Under the proposals, businesses there would be obliged to offer jobs to local workers over Italian foreigners.
Around 62,000 Italians cross the border to work in Switzerland every day.
Locals say that is driving down wages because the cost of living is lower in Italy, so Italians will work for less.
RT: #Switzerland's democracy is strong and alive! #DYK that people vote 4 times a year? #DemocracyDaypic.twitter.com/9bglfYp6ON

— Swiss Consulate NY (@SwissCGNY) September 15, 2016