48-hour seamen's strike leaves Greek ships in port until Saturday
Comments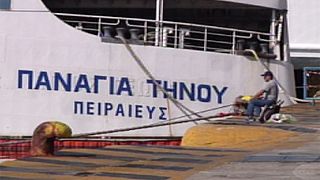 No ships will set sail from Greek ports during a nationwide forty-eight hour strike which will last until 6 a.m. Saturday morning.
The Greek Seamen's Federation have downed tools in response to a reduction of their supplementary pensions.
The pension cuts are part of Greece's efforts to reign in spending and meet the demands of international lenders in exchange for bailout funds.