Brangelina breaks-up! Angelina Jolie files for divorce from Brad Pitt
Comments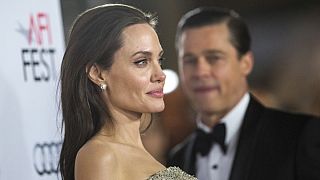 Brangelina is no more.
This decision was made for the health of the family

Angelina Jolie's lawyer
Hollywood's hottest couple Brad Pitt and Angelina Jolie have split.
The actress's lawyer, Robert Offer, confirmed Jolie had filed for divorce, saying "this decision was made for the health of the family".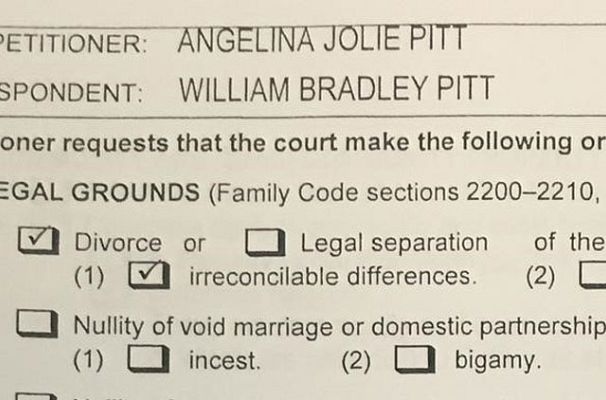 He added: "She will not be commenting, and asks that the family be given its privacy at this time."
Court documents show 'irreconcilable differences' cited as the reason for the break-up, with Jolie reportedly seeking full physical custody of their six youngsters – three of whom are adopted and three the pair's biological children – with visitation rights for Pitt.
Revelations about the divorce follow a report on the celebrity news website TMZ.
#BREAKING Angelina Jolie -- Files for Divorce from Brad Pitt https://t.co/0hcPEcAlTw

— TMZ (@TMZ) 20 septembre 2016
Together for over a decade, Pitt and Jolie married just two years ago.
Known collectively as "Brangelina", they were one of the entertainment world's most visible couples, due to their good looks, successful films and activism.
Their relationship was steady fodder for supermarket tabloids from the beginning with reports focussing on what role Jolie played in the breakup of Pitt's marriage to actress Jennifer Aniston, when he would marry Jolie, her weight and, more recently, possible trouble in the marriage.
Jolie, 41, who won a best-supporting actress Oscar for "Girl, Interrupted" in 2000, was previously married to actors Jonny Lee Miller and Billy Bob Thornton.
Having met on a film set, Pitt and Jolie appeared together again in 2015, in the drama "By the Sea," written and directed by Jolie, about a couple struggling to save their marriage.
"I am very saddened by this but what matters most now is the well-being of our kids," Pitt said in a statement to People magazine.
"I kindly ask the press to give them the space they deserve during this challenging time."
Brad Pitt breaks silence on divorce from Angelina Jolie https://t.co/NxFTcU5Z1apic.twitter.com/En3rrKgtH5

— People Magazine (@people) 20 septembre 2016