German ECB policymaker Weidmann warns on London's financial hub role post-Brexit
Comments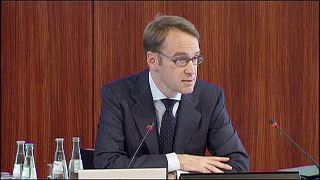 The head of Germany's central bank, Jens Weidmann, has warned of the risks to London as a financial centre after Britain's vote to leave the European Union.
Weidmann told Britain's Guardian newspaper that financial institutions based in the UK will lose so-called passporting rights which allow them to operate across the EU.
"Passporting rights are tied to the single market and would automatically cease to apply if Great Britain is no longer at least part of the European Economic Area," Weidmann said.
The ECB policymaker said that could force companies to relocate to other financial centres such as Frankfurt, but added he did not "expect a mass exodus from London".
He also said there was a conflict of interests for the European Central Bank because it both sets monetary policy and supervises banks.
"As a banking supervisor, it could find it difficult to be tough with a bank or even wind it down if it knows that, because of its monetary policy measures, it is its biggest creditor," Weidmann said.
Weidmann warns on ECB's 'twin' roles and UK banks https://t.co/sCe4HS2OAW

— Financial Times (@FinancialTimes) September 19, 2016
#ECB must tighten screws as soon as justified says #Bundesbank chief Jens Weidmann – ecb</a> <a href="https://twitter.com/hashtag/finance?src=hash">#finance</a> <a href="https://t.co/l4D7rTxJc9">https://t.co/l4D7rTxJc9</a></p>&mdash; Luxemburger Wort EN (Wort_EN) September 19, 2016