Will aid get into Aleppo? Syria ceasefire remains fragile
Comments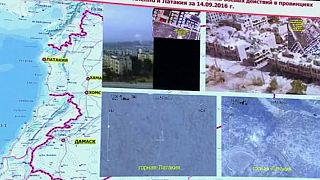 If true, it would be a big step towards getting aid into eastern Aleppo. Russia claims the Syrian army has begun to withdraw from the Castello Road, which runs into the city.
The route has been a major frontline in the war, with control divided between the government and rebels.
But insurgent groups in Aleppo say they have not seen any pull out, while the US says the situation is unclear.
"I do not have right here intelligence and facts rights now that would say one way or the other, whether or not they've done it," Peter Cook, US Defence Department Spokesman, told reporters.
The ceasefire in Syria is holding "by and large," according to the US – but there are growing accusations of violations by both rebels and the Syrian army.
"As a whole, you can see that the ceasefire regime is not observed by the opposition groups controlled by the US. The shelling continues, people get killed, houses get destroyed," said Viktor Ponzikhir, Deputy Head of the Russian General Staff's Main Operations Command.
Two convoys of aid for Aleppo have been waiting in no-man's land, after crossing the Turkish border. They are carrying enough food for 80-thousand people for a month. But right now, amid the continuing tensions, they are going nowhere.