Fiat Chrysler to recall 1.9 million vehicles over air bag defect
Comments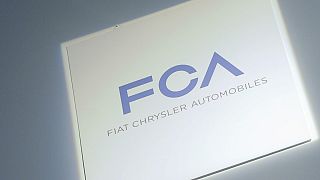 Car maker Fiat Chrysler is to recall nearly two million vehicles worldwide to resolve an air bag defect that has been linked to at least three deaths and five injuries.
The recall is to resolve a defect that may prevent deployment of air bags and seat-belt pre-tensioners in some crashes.
The recall includes models sold between 2010 and 2014, including the Chrysler Sebring, 200, Dodge Caliber, Avenger, Jeep Patriot and Compass SUVs.
It is also said to include the 2012-2013 Lancia Flavia midsize car.
It is the latest in a string of automaker recalls for serious air bag-related issues.
Last week, General Motors said it would recall nearly 4.3 million vehicles worldwide due to a software defect that can prevent air bags from deploying during a crash, a flaw already linked to one death and three injuries. That defect is similar but not identical to the Fiat Chrysler issue.
Fiat Chrysler recalling 1.9 million vehicles for airbag defect https://t.co/qYEYCHEsSbpic.twitter.com/dRO5F41cz5

— Automobile Xplorer (@automobxp) September 15, 2016