Russia denies involvement in WADA hack
Comments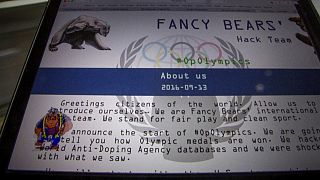 Russian sports minister Vitaly Mutko has firmly denied that his government had something to do with the recent hacking of the World Anti doping agency's database that resulted in the confidential medical files of several high profile US athletes being leaked.
Mutko also told reporters there was no proof that the hack team calling themselves Fancy Bears is from Russia.
Among the athletes who had their medical files leaked were four time gold medal winning gymnast Simone Biles and
tennis stars Serena and Venus Williams.
At the UEFA congress in Athens Mutko told reporters: "How can you prove that they are hackers from Russia, you blame Russia on everything, it is very bad now. I do not know, I do not have this information. We are also concerned because they have the same data from the Russian athletes and we can also be a victim. It doesn't (matter) which athletes."
Fancy Bears accessed personal data that included so-called Therapeutic Use Exemptions that are issued by sports federations and national anti-doping organisations and allow athletes to take certain banned substances for medical needs.
Mutko added: "Bad (the situation). All the information must be protected, all this personal data. We have also in Russia a law for personal data. Someone hacked the personal data. These people will be prosecuted and those who violated this system, will also be prosecuted as well. All the people have to be protected."
There is nothing to suggest the athlete's violated anti doping rules, but the revelations and threats of more leaks highlights the controversy surrounding Therepeutic Use Exemptions and raises more questions over the embattled anti-doping system.
September 13, 2016