David Cameron steps down as MP for Witney
Comments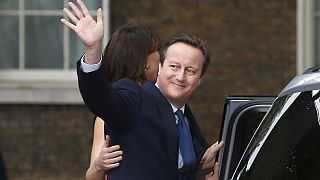 Former UK Prime Minister David Cameron is to step down as the MP for Witney, seemingly ending his political career.
It isn't really possible to be a proper backbench MP, as a former prime minister

Outgoing MP for Witney
The move will prompt a by-election in the Oxfordshire constituency.
He resigned as head of government in June, 2016, after failing to convince British and Northern Irish voters to remain in the European Union.
Relegated to the backbenches, he now says he doesn't want to be a "distraction" to new Prime Minister Theresa May.
"With modern politics, with the circumstances of my resignation, it isn't really possible to be a proper backbench MP, as a former prime minister. I think everything you do will become a big distraction and a big diversion from what the government needs to do for our country," he said from Witney.
May, who was his Home Secretary (Interior Minister) at the time of the Brexit vote, has been "very understanding" about his decision, he said.
Witney has been a Conservative Party stronghold since 1974. After 15 years in the position, Cameron says he will give his full backing to the next Tory candidate for the constituency.
He denied claims his decision to quit was related to the new government's moves towards introducing new grammar schools, a policy he was against during his time in office.
Cameron was, instead, keen to praise Theresa May's first months as prime minister, saying she has "got off to a cracking start."
While he may be remembered as the prime minister who led the UK out of the EU, Cameron said he hoped his tenure would be recalled for a strong economy, "important social reforms" and a transformation of the Conservative Party.