VW engineer pleads guilty in US over diesel pollution scandal
Comments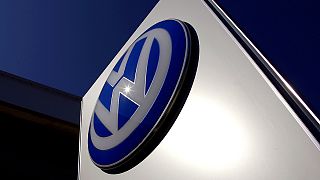 The US Justice Department has brought the first criminal charges against a Volkswagen executive over the diesel emissions scandal.
VW engineer James Liang has pleaded guilty in Detroit federal court and agreed to cooperate with the investigation.
He was charged with conspiring to commit fraud and violating US clean air laws. The charges carry a maximum penalty of five years in prison and a $250,000 (223,000 euros) fine.
According to court papers, Liang – who has worked for VW since 1983, first in Germany, then in the US from 2008 – was part of the team that developed diesel engines.
He was directly involved in creating the so-called defeat device which was set up to disguise how much the vehicles really polluted.
VW has already agreed to spend up to 16.5 billion dollars (14.7 billion euros) to address environmental, state and owner claims in the United States.
The fact that the engineer is cooperating with investigators could make it easier to charge higher-ranking VW officials. They are rarely prosecuted in such scandals.
Volkswagen</a> is preparing statement on reports of James Liang pleading guilty in <a href="https://twitter.com/hashtag/dieselgate?src=hash">#dieselgate</a> emission manipulation case in the US</p>&mdash; Greg Kable (GregKable) September 9, 2016
"No need for any additional compensation"
The news came one day after Volkswagen rejected the idea that it may have breached European Union consumer rules over its emissions cheating scandal.
Consequently the carmaker said it sees no need to compensate 8.5 million Europeans who bought diesel cars fitted with devices set up to disguise how much the vehicles really polluted.
VW was responding to the EU's Consumer Commissioner who is assessing whether the company violated EU directives.
It said as a technical fix has been found and was already available for more than half of the affected vehicles in Europe there was "no room or need for any additional compensation".
In the United States – where the legal and regulatory systems are different – Volkswagen was forced to generously compensate owners.