Bongo ready for election recount but decision lies with Gabon court
Comments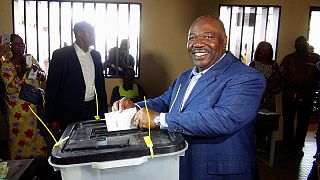 Gabon's President Ali Bongo says he's leaving it up to the country's constitutional court to decide if there should be a recount of vote after last week's disputed election.
Official figures show the president won 95.46 percent of the vote, after a 99.9 percent turnout.
Bongo's been under intense international pressure to order the move after the European Union's vote monitoring team expressed concern over voting irregularities.
"We noticed anomalies in the Haut Ogooue province concerning the turnout figure that was announced at the provincial level. That is to say that our observers in the field saw different voter turnouts in the province they had access to," said EU observer mission spokeswoman Sarah Crozier.
At least six people died in riots after the results were announced but the main opposition fears many more may have been killed in the violence; and that they have no confidence in the constitutional court.
Rene Ndemezo Obiang, spokesman for opposition leader Jean Ping, said: "the tactic used by his troops consisted of firing upon anything that moved, killing people. They had an ambulance with them, in which they put the bodies, and took them away with them just to make it impossible to count the number of dead."
Bongo, whose family has ruled Gabon for half a century, said that under electoral law his opponents have until 15h CET on Thursday to lodge their complaints with the constitutional court.